What are Natural Fibers?
Back to Basics for Health & Comfort
The term "natural fibers" is a blanket term for any renewable fiber that is sustainable and not synthetically made. Natural fibers can be made from animal hair—such as sheep, goats, llamas, or alpacas—or from plants like cotton or hemp. Many people prefer natural fibers because they are more comfortable, environmentally friendly, and durable than man-made synthetic fabrics.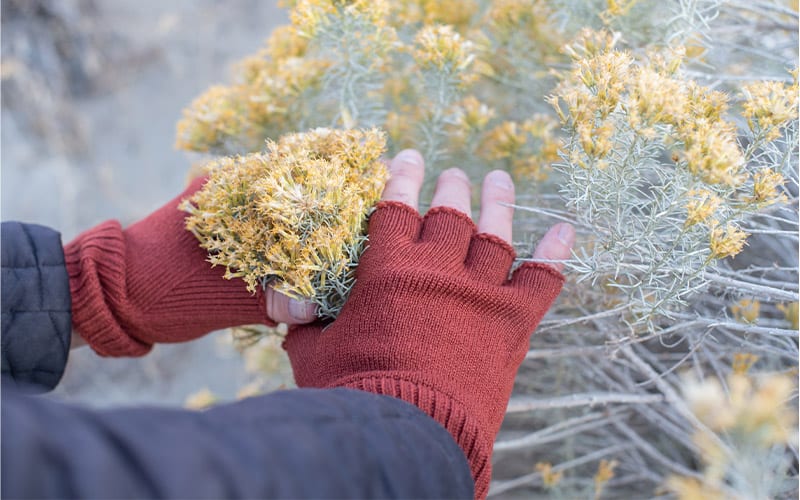 The Benefits of Using Natural Fibers
Better for Humans. Better for the Planet.
Sustainably-Sourced

Natural fibers come from renewable resources, like plants and animals, unlike synthetic fibers, which are derived from petroleum-based sources. 

Breathable & Moisture-Wicking

Perfect for active lifestyles, natural fibers are more breathable and wick moisture away from your skin.

Durable

Clothing made from natural fibers are easier to care for and last longer than many synthetic fabrics.

Non-Toxic

Unlike man-made fibers, natural fibers do not have to be treated with harsh chemicals.
Biodegradable

Tons of synthetic fabrics end up in landfills each year, where they may take centuries to break down fully. Natural fibers are biodegradable—and sometimes even compostable!

Heat Responsive

Clothing made from natural fibers provides both breathability and insulation, perfect for any weather and any temperature.

Naturally Mold & Dirt Repellant

Fabric made from natural fibers retains the fibers' natural resistance to mold, dirt, and odors. 

Good for Sensitive Skin

Because natural fibers are less dense and more breathable, they are ideal for people with sensitive skin.
Natural Fibers + Seamless Technology
A Revolutionary Product for People with Sensory Issues
Sensory Friendly
Seamless garments are ideal for people with sensory issues.
Clean Design
Fewer seams means a more cohesive and sophisticated look.
Cost Effective
Going seamless is cheaper for both manufacturer and customer.
Durable
Seamless clothing and accessories are built for everyday wear.